Church Online
We are now meeting together in person, but if you're not able to meet physically,
you can join our service online and LIVE on
Youtube
.
Watch recent sermons

With everything that is going on in the world today. The fire, the floods, the riots, COVID and more and more laws being passed that fly in the face of God and his word. In a time when people see belief in God as a weakness and crutch. When holding the bible as the true word of God is laughed at. The question is, how are we to live out our lives as Christians?
Recent Sunday Services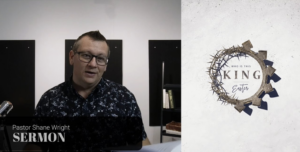 Easter Friday: The Crucified King - Mark 15 - April 10
Sometimes when we're looking at the world around us it can be easy to say there must be no God. I mean how can there be when the world's like this? Even as Christians, we can get worried that God's stopped caring and that he's simply a passive observer with his hands tied.

In the days and hours leading up to Jesus' death everyone was asking the same question... Why isn't God intervening? If Jesus is God's King, why is he being convicted, mocked and crucified?

Join us as we look at this very first Good Friday, and see how even though things looked completely out of control, God wasn't absent, nor had He somehow lost control. No… God had things handled.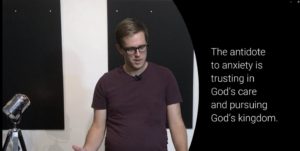 Joel preached out of Matthew 6:25-34. There are plenty of reasons why we might be feeling worried at the moment. There's a pandemic, thousands are getting sick, countries are shutting down, people are losing their jobs, businesses and some their lives. There is so much to be worried about.

In Matthew 6:25-34 Jesus addresses the anxiety that we can all feel as we go through life. And he points us to God's fatherly care as the antidote for our anxiety. Jesus also reminds us that the spread of God's kingdom is to be the number one priority and consuming passion of his people.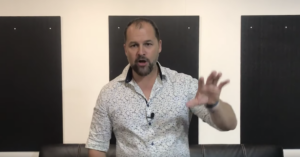 The race is on! The race to find a cure and a vaccination for COVID-19. All around the world teams of scientists are working around the clock trying to find a breakthrough, while the rest of us watch on, waiting, hoping, praying, that someone, that anyone, finds a cure, to this deadly disease.

But what if there were a disease even more dangerous than COVID-19, and what if we needed a cure for that even more desperately? Come join us online as we open God's word to answer this question, and as we consider the incredible cure that God has graciously provided.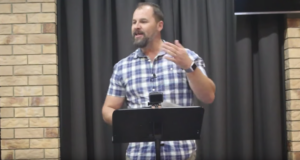 Right now we are in uncharted territory. Our leader are saying we are in the middle of a war time situation. Right now no one knows what tomorrow will bring. No-one knows how hard COVID-19 will is going to hit Australia. No-one knows.

All this uncertainty is causing a second pandemic, a pandemic of fear. And while scientists are busy looking of a cure for COVID-19, what about the pandemic of fear? Is there are cure for our fear? The answer is YES! John in 1 John 4 shows us the cure.